Online Advertising Strategy in a Third-Party Cookie-less World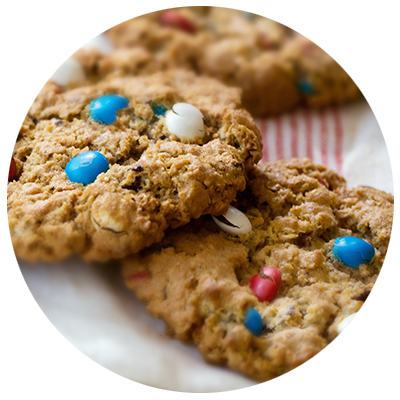 Back in January 2020, Google announced its decision to phase out third-party cookies from its Chrome browser to be replaced with a series of recommended alternative solutions and APIs. These changes would allow for online advertisers to engage with users in a post-third party cookie digital environment within Chrome. The full rollout embraces new enhancements that better adhere to growing privacy concerns around internet data capture.
Why was the digital advertising community up in arms?
Why did this raise concerns within the digital advertising community? Two simple reasons:
Google Chrome accounts for 66% of browser market share across global internet consumption
For advertising agencies, third-party cookies are considered the digital currency for online ads on publisher sites
Third-party cookies, which are essentially files created by a third-party site are generated to capture user browsing data, login information, and site preferences in order to better re-target relevant ads and content.
So what's the difference between first and third-party cookies?
Google provides a simple description of the two categories here.
First-party cookies are the cookies created by the publishing site you visited by either entering the URL into the address bar or clicking into the URL itself. These cookies are used to track information about your user session and page views and brands leverage this information in tools like Google Analytics, Google Search Console, or Google Ads. This information is important to better understand which pages are most relevant to you by tracking other metrics like your bounce rate or site duration.
Third-party cookies are the cookies created and placed onto the website by other sites. These cookies have been a source of controversy within public discourse as it relates to topics like internet privacy. These cookies are owned by advertisers outside of the owner of the website itself. The sites that publish these types of cookies own the advertising content displayed on the original site, for example a display banner or right hand ad on an article you're reading. The reason this type of cookie is so helpful for adverisers, is that it offers information that relates to the advertisements themselves.
Nowadays, most browsers and in-app programs offer the option to opt out of cookie tracking, leaving brands and advertisers with the new task of gathering information about users and site visitors in other ways.
So where does this leave advertisers?
While advertisers still have the option to gather data through first-party cookies, their strategies will need to tap into more creative ways to leverage data captured across users within similar interest cohorts.
This adjustment also means relying less on unique user data in an effort to better anonymize user information on the internet. A tradeoff for sure, but ultimately this may mean better value and growth for advertising agencies able to identify context around users visiting their landing pages through ads and possibly engage in more direct campaigns.
So what are online advertiser's options?
Google Privacy Sandbox
Back in August 2019, Google launched its Privacy Sandbox initiative, which developed a set of open sourced standards to help address privacy concerns on the web. Two key components originally conceived from the first proposal included Trust Token APIs and Federated Learning of Cohorts (FLoC) technology. Both essentially rely on anonymized signals within a person's Chrome browser history, but Trust Tokens acts like CAPTCHA, where a person identifies they're real. The one caveat: advertisers are limited to the number of trust tokens allotted on a continuous basis. FLoC relies on machine learning to study the browsing habits of groups of similar users.
Google put forth a few other APIs in support of FLoC and Trust Tokens within its proposal know as Turtledove. Future iterations published in response and authored by digital advertising stakeholders included Sparrow (by Criteo) and Tern (by AdRoll) which identified alternative solutions to simplify the bidding system and introduce the idea of a gatekeeper. The latter was in response to Google's initial proposal to move ad auctions to an in-browser format.
While the progress seems slow, the back-and-forth suggests an ongoing collaboration between Google and critical stakeholders in an effort to minimize the disruption across the online advertising community.
According to 9to5Google, Google began testing anonymous trust tokens in July 2020 and offered a glimpse into its conversion measurement API, another API introduced as part of Turtledove. However, the full details around the ramp-up and holistic response from advertising agencies is yet to be determined. In the meantime, digital advertisers have a couple of other options:
Universal IDs
An alternative to third-party cookies, Universal (a.k.a. Unified) IDs act similarly to first-party cookies, but these cookies are centralized in a database. An ID is then generated based on the probability that a user belongs to a certain category of site preferences or interest groups. The biggest question here: who owns the central IDs for these users?
From an advertising perspective, yes it's not as transparent as third-party cookies are when it comes to user information, including login and demographic intelligence, but this data still captures the overarching metrics necessary to track ad success. If you're a brand that leverages an agency to advertise on a variety of sites, they'll still use basic tracking like UTM code at the end of a destination URL, conversion rates on unique landing pages, and other best practices to gather the best intelligence to deliver on what content most resonates with online visitors.
First-Party Cookies
Ultimately, advertisers will need to start thinking about how to leverage direct response campaigns and contextual advertising using first-party cookies to move the needle as more users opt themselves out from being tracked. This situation, however, gives advertisers the opportunity to leverage fragmented data and limited visibility into the unique behaviors of internet users to spend their targeting efforts on groups of similarly-minded people. The result may be a more meaningful and insightful level of engagement with digital ads.
Whichever method online advertisers choose as their growth strategy, the industry is geared for change over the next year. For more information around the Google Privacy Sandbox initiative, the company regularly updates its ad-privacy GitHub page with test results from advertising stakeholders and provides feedback for proposals posted by agencies within the W3C Advertising Business Group.
Interested in learning more? Check out other articles related to advertising including Increase Site Traffic Quickly with Better Google Ads and How To Build & Review Twitter Ads: Small Business Edition.