Halloween in the COVID-19 Era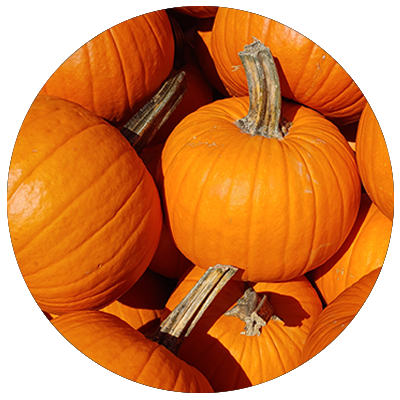 It's anyone's guess what to expect during this year's holiday season. Only one thing is for certain–the holidays will look very different this year.
With new hikes in daily coronavirus cases spreading across the country, social distancing rules will dominate most people's playbook this holiday season. This year, coronavirus shares the stage with the flu, which means fewer outdoor activities and more time spent on indoor fun.
Expectations for Halloween expenditures dipped 9.1% from 2019's $8.8 billion to $8 billion for 2020, according to Statista. In a recent online Statista survey that polled 1,505 respondents between the ages of 18 to 54 years, almost 40% of respondents said they believed the coronavirus will impact their 2020 Halloween plans. But what does this mean exactly?
Consumers will place their safety first
Families with small children may forego traditional trick-or-treating and instead seek out virtual celebrations with close family and friends. In fact, about 17% of those surveyed in the National Retail Federation's recently released Prosper Insights and Analytics annual survey said they plan to celebrate virtually this year.
Though that might mean a slight shift in planning for businesses, retailers can still expect a reasonably high volume of Halloween participation in a variety of other ways. To keep hopes high, a National Confectioners Association report noted a jump in excitement for Halloween from 63% to 80% between the months of July and September just this year.
So what will Halloween look like this year?
Some new and familiar activities may take place, like pumpkin carving and house decorating. But new trends are also circulating social media that give a glimpse into innovative ways people choose to spend their time celebrating the month of October.
Some fun ideas for Halloween 2020:
Pumpkin carving
Dressing up pets
Decorating you home
Virtual costume parties
Small family dinner parties
To be sure, costumes, candy and home décor demands are still up. In fact, retailers are preparing for an increase in demand for home décor with families staying home, coupled with the desire to stay festive. Businesses saw earlier Halloween holiday shopping this year, with peaks in sales during the month of September, as opposed to traditional spending timelines in early October.
It's not going to be all virtual, though. According to the National Retail Federation, those who fall in the age group with plans to continue with their outdoor plans–specifically between the ages of 18 and 24 years–increased their spending by $11 per person (yielding an average of $92.12 as opposed to $86.27 in 2019).
Use Case: Spirit Halloween
If businesses are looking for use cases, look no further than Spirit Halloween's. As a retail store that relies heavily on participation in Halloween celebrations, the company shifted its inventory to adhere to recent shifts in demand. For example, the company stocked its shelves with varied items for virtual and in-person movie nights, small family dinner party décor, home décor, and outdoor decorations.
The year of 2020 has not been like any other. But Halloween 2020 may give us a glimpse of what's expected for Thanksgiving, Hanukkah, Christmas and other major U.S. holidays this year. Steven Silverstein, President and CEO of Spirit Halloween, put it succinctly when he described the mood and significance of a safe Halloween celebration in 2020,
"At Spirit Halloween we believe Halloween restores hopefulness and provides an outlet for escape, something we all need now more than ever…"
–Steven Silverstein, President and CEO of Spirit Halloween