5 Spotify Marketing Podcasts that Inspire and Motivate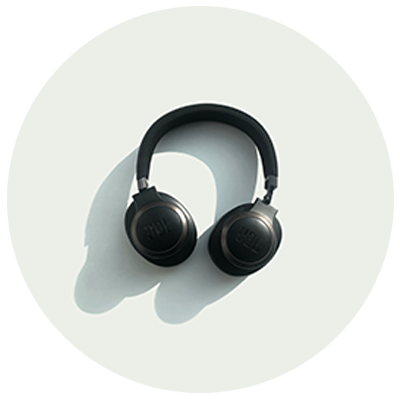 Editorial Note: This page contains affiliate links. While TheMarBlog may receive compensation for any purchases made through a third-party affiliate, marketing partners do not review or endorse content published through TheMarBlog. For more information, please visit TheMarBlog's Editorial Guidelines.
It's Wednesday afternoon, you're working from home, and you can feel yourself slip into a state that can only be described as a kind of somnolence following an afternoon coffee crash and post-lunch coma. You need a pick-me-up after taking a look at a long list of tasks to close-out before the end of the day.
We've all been there and while yes, another coffee or double-shot of espresso will help, there's nothing to keep you going like motivation. And I don't mean cheesy music or inspirational quotes, I mean ideas.
If you're a Spotify subscriber, you're in luck because I have some gems for you. For insightful content around the latest marketing news, industry best practices and ideas around change leadership, the following five Spotify podcasts will give you helpful advice and practices you'll soon find yourself implementing into your own work.
These podcasts have several qualities in common: a format centered around conversations with guest speakers, consistency in new episodes, personable hosts and… cheesy intro music. This list doesn't follow a particular order, so I recommend giving them all a try.
I Love Marketing
The I Love Marketing podcast is a real go-to for me and I'm honestly an avid listener. Hosted by Dean Jackson and Joe Polish, and sponsored by Piranha Marketing, episodes available on Spotify date back to January 2010 with an average time of 60 minutes per episode.
Both Dean Jackson and Joe Polish are self-made marketers with real-world experience in the craft of campaigns, search engine marketing and growing a client base from the ground-up. Aside from the incredible insights they both bring to each episode, one of the biggest selling points of the I Love Marketing podcast is their dynamic. Like two long-time friends sitting and chatting about marketing, listening to them makes you feel like you're in the room.
The producers do a great job in keeping up the frequency of new episodes, aired almost weekly. While in recent weeks the frequency dropped to once or twice monthly, there's still plenty of content to sift through. Topics range from digital lead generation to direct marketing and e-commerce.
Side note for those interested, Joe Polish also co-author the audiobook Piranha Marketing: The Seven Success Multiplying Factors to Dominate the Market and it's available on Audible (affiliate link).
The Digital Marketing Podcast
This podcast is a ton of fun. Hosted by Ciaran Rogers and Daniel Rowles, the Digital Marketing Podcasts is another series of episodes featuring a dynamic duo. Episodes are aired bi-monthly (with some lighter and heavier months) and available episodes date back to May 2010. Each episode is digestible in length and rarely exceeds the 30-minute mark. Both Ciaran and Daniel maintain light, fresh and friendly conversations with their guests, who range in subject-matter expertise across marketing technology, agency work, SEO and other topics.
Similar to the I Love Marketing podcast, Ciaran and Daniel make you feel like you're in the room with them. The hosts bring a combined many years of digital marketing experience with the host organization, Target Internet. For those unaware, Target Internet is a marketing training organization with a variety of courses and certifications available online. The organization also produces a YouTube vlog hosted by Daniel Rowles.
Behind the Numbers: eMarketer Podcast
eMarketer really needs no introduction if you work in the field of marketing, but Behind the Numbers focuses on exactly what you'd expect from eMarketer: stats on consumer trends, retail habits, digital ad spend and conversations with industry experts. Sponsored by Sitecore, the episodes available on Spotify date back to February 2019. Each episode ranges from thirty to forty-five minutes with episodes aired almost daily, a huge pro if you're a habitual listener.
While the format typically centers around guest speaker content, some episodes do without, during which the hosts carry on their own conversations. All hosts are Senior or Junior Analysts with their own tenure at eMarketer. Each episode may bring a new host, depending on the subject, but the variety provides a nice opportunity to be kept in surprise. That being said, the change in hosts causes the podcast to lose the friendly familiarity of having a dedicated one.
Ad Age Marketer's Brief
AdAge's Marketer's Brief is much more targeted in content, bringing to light discussions around the challenges and disrupting new technologies facing the field today. Episodes range from thirty to forty-five minutes, which leaves enough time to fit an episode into your morning routine. You can find episodes on Spotify dated back to March 2019.
The host Adrianna Pasquerelli, Senior Reporter at Ad Age, does a great job holding interest with a friendly and personable persona. Her questions lend a conversational air with guests that steer the content away from becoming dry and lecture-based. Similarly, Adrianna is an expert in the art of paraphrasing, and grants the listener a better understanding around content that may be technical jargon-heavy.
While it's super easy for today's advertising podcasts to focus 90% of their attention toward digital advertising, I salute Marketer's Brief's dedication to service all listeners who work across digital and print channels. The only downside (or upside if you're a serial podcast listener) is that episodes air twice or thrice a month.
CMO Moves
This podcast invites some top-notch guests as you can imagine. Sponsored by Adweek, CMO Moves episodes typically hosts conversations with C-suite and executive-level guests, ranging in topic from personal backstories to strategy across industries. Episode lengths range from twenty-five minutes to one hour (depends on the topic) and date back to January 2018 on Spotify.
CMO Moves is a very helpful series for those looking to gain an understanding of how high-ranking professionals think about their strategies, budgets and forecasts. Interestingly, not all topics are centered around business and I'd argue that the really great episodes surround the topic of leadership. This podcast does a great job in choosing a wide variety of guests who fall into different demographics so not every guest comes from a Fortune 100 company with 20 years of experience.
The one 'downside' to this podcast is the dynamic between the host, Nadine Dietz, and her guests. It of course depends on the guest, but more often than not the conversations are less conversational and more reminiscent of an interview. I imagine in these scenarios, the host is eager to get out as many questions as possible.
While there are a ton of great and helpful marketing podcasts out there, the above list captures only the handful that really helped me push through my own afternoon crashes.
Have any other suggestions? Please send them my way! Message/DM me on social (links in the footer), or use the contact form to start a conversation.