Monitoring Specific Keywords in Hootsuite for Better Social Copy
According to social media analytics company BrandWatch, social media monitoring is:
"The act of using a tool to listen to what is being said across the internet; monitoring media not just from traditional publishers, but on millions of social sites."

Source: BrandWatch's 2013 article "What IS Social Media Monitoring? Answers to Common Questions and Misconceptions" | Link
Other social media marketing though leaders, like SproutSocial, refer to social media monitoring as, "keeping an eye on your brand's mentions and responding to any engagement around it."
Definition aside, social media monitoring has a singular end goal: to uncover conversations and topics relevant to those following your brand.
How to monitor keywords in Hootsuite
Hootsuite allows you up to three profiles on your dashboard. Navigate to "add stream".

Navigate to "search" and select your Twitter profile. Enter in your keyword or phrase to monitor.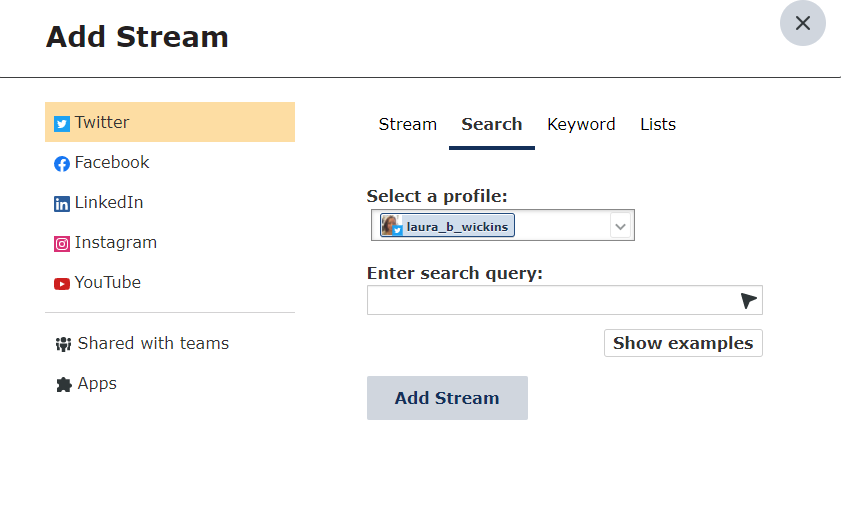 Hootsuite provides some examples for their search function. If for example, you wanted to narrow your search to a particular timeframe or mention (like your brand).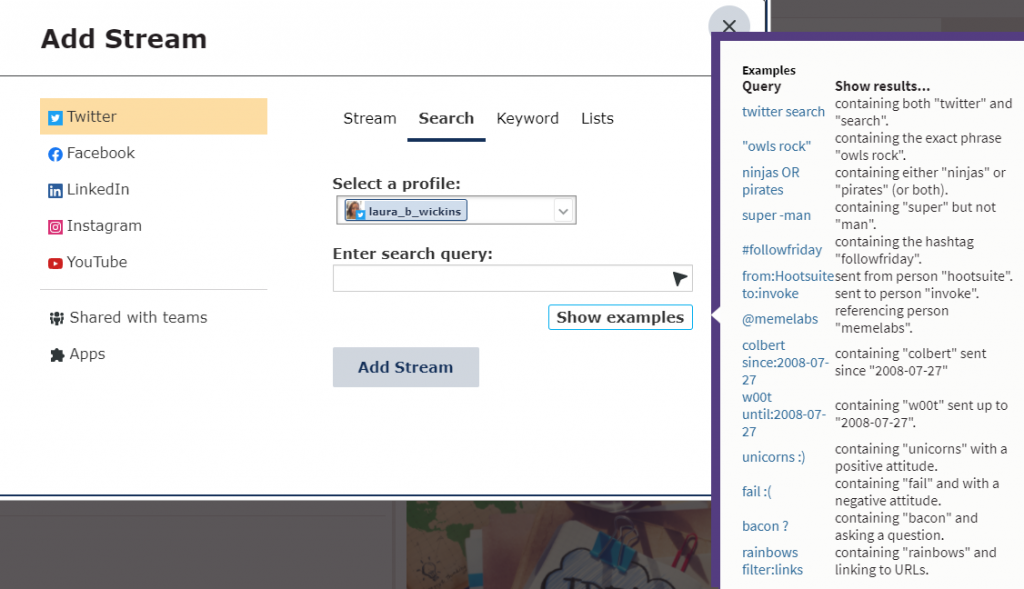 It's important to note that under Hootsuite's free version, this search function is only available for Twitter.
Click "add stream" and you'll see your new keyword or query at the end of your stream.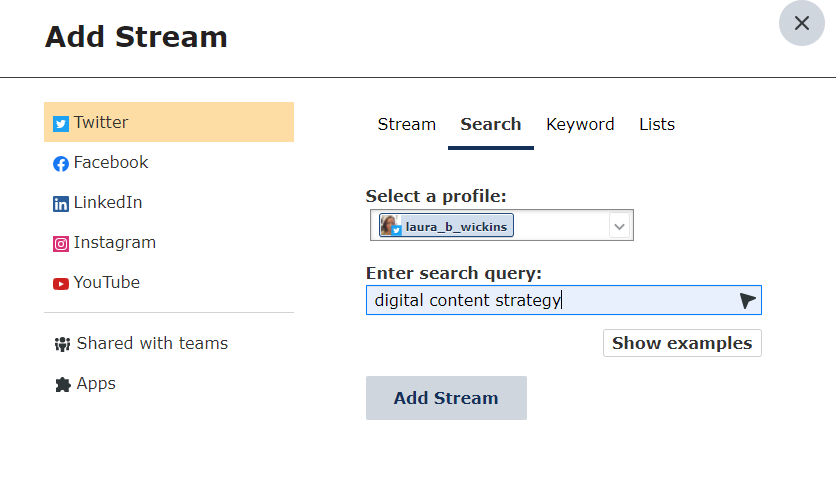 You're new stream is added at the very end of your board!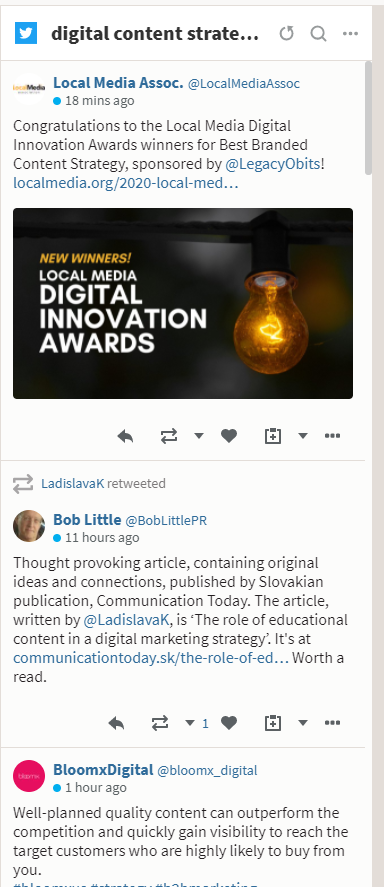 Keep it organized and keep your eye on the prize
If you have many keywords, phrases or brands you're looking to monitor, I recommend creating a new board dedicated for your social media listening.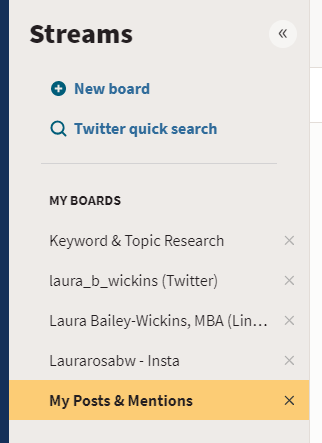 Remember that the purpose of social media listening is to keep tabs on what is being said online using the keywords that you deem important, not for yourself or your brand, but for your audience.
Featured photo by HalGatewood.com on Unsplash