Free SEO 101 Resources for Small Business Owners with No Time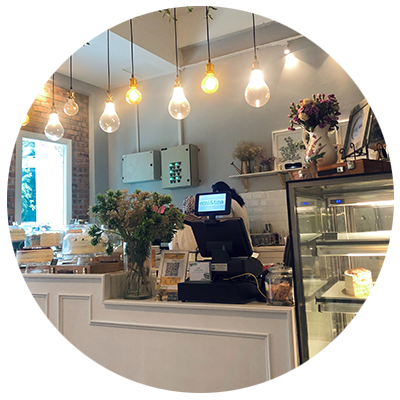 Small business owners are like indie filmmakers overseeing an ambitious project. They're the producers, screenwriters, property owners, designers, editors, and the intern getting coffee. Like developing a huge film with a limited crew, running a business with limited resources means executing in a scrappy and resourceful manner. Leaning on friends, personal resources (your own money), and the advice of a mentor. 
SEO Basics for Small Business: Why Should I Learn?
It may be that you haven't updated your website since the launch of your company and have 1,000 reminders on your laptop with unrealistic goals like update all pages on your site, your blog, and track your progress. It may be that these enormous goals keep you from tackling the very basics tasks associated with on-page SEO, like updating your Google Business page, meta tags, or simple keyword research. But if you're like most, you may simply lack an understanding of the basics.
Unbeknownst to many, SEO basics can absolutely be self-taught. You do not need a developer background in order to carry out easy, yet important tasks that will improve your business's online presence. While having a technical background would be nice, most brands cannot afford to hire a developer full-time.
That's why SEO has become an integral part of many marketing platforms out in the market today, making it easier for small business owners to implement the bare bones to ensure they rank well, using familiar tools. With a basic understanding of how your website ranks and which aspects of on-page and off-page SEO play a part in search algorithms, you'll develop more relevant and impactful content without the process becoming an additional task.
If You Want to be Seen, You Cannot Ignore SEO
The truth is your online presence cannot be ignored. In fact, 55% of marketers consider SEO very important or extremely important to their overall marketing strategy and 64% of marketers actively invest time in SEO, according to Hubspot's 2020 State of Marketing Report. This means that SEO is becoming an increasingly recognized aspect of digital marketing. If you want to achieve your marketing goals, and your strategy and communications surround digital channels, then a core understanding of SEO will mean the difference between landing on the first page of Google's search results versus the fourth.
You're Not Alone. Everybody Had to Learn The Basics
For the business owners that have tried to navigate SEO tools by themselves but quickly learned understanding SEO can feel like drinking water from a firehose. As someone who personally learned SEO basics from scratch, sifting through hundreds of pages of content, articles, and videos across every thought leader out there, I have the first-hand experience which allows me to share the most helpful resources that are tailored for people short on time, need a parallel to a business impact, and targeted for the technically illiterate.
If you can dedicate 15 minutes a day to learning the very basics of SEO, you'll soon realize your understanding can be manifested in real-time. Whether you're writing a blog post with targeted and long-tail keywords, writing better headers, or optimizing your site for a faster load, right now all you really need are the basics.
Below are free online SEO resources available to anyone with an interest in learning how to optimize your website and online presence. Use these to grow your marketing strategy.
Moz's The Beginner's Guide to SEO 
This guide is one of my favorites, and one of the first places I recommend anyone start on their journey toward understanding the science of SEO. Moz's Beginner's Guide to SEO includes eight chapters of SEO 101 principles, including how websites function and tracking success. Moz masterfully illustrates challenging concepts in easily-digestible forms for those who lack technical proficiency. 

Moz's Whiteboard Fridays on YouTube 
Moz does a fantastic job in cross-platform content creation. The content team offers regular YouTube videos in their Whiteboard Friday series. The team offers guidance and best practices around SEO testing, the basic principles, and Google algorithm updates.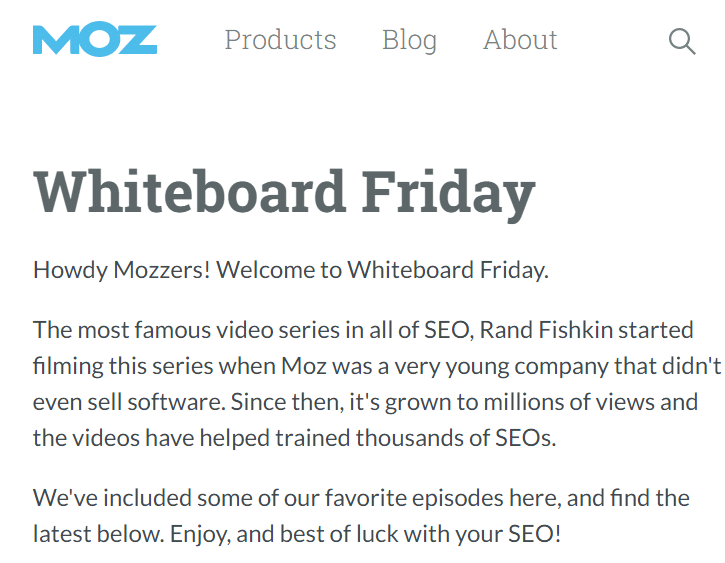 Google Search Central
If you're already familiar with some online SEO tools, then you've probably heard of Google Webmasters. This educational resource rebranded itself to Google Search Central, an online website dedicated to the education and ongoing training of businesses, SEO experts and developers. Including SEO best practices and how-to videos for their in-house suite of tools, Google is expert in guiding small businesses realizing improved organic search, all without needing to get on a call.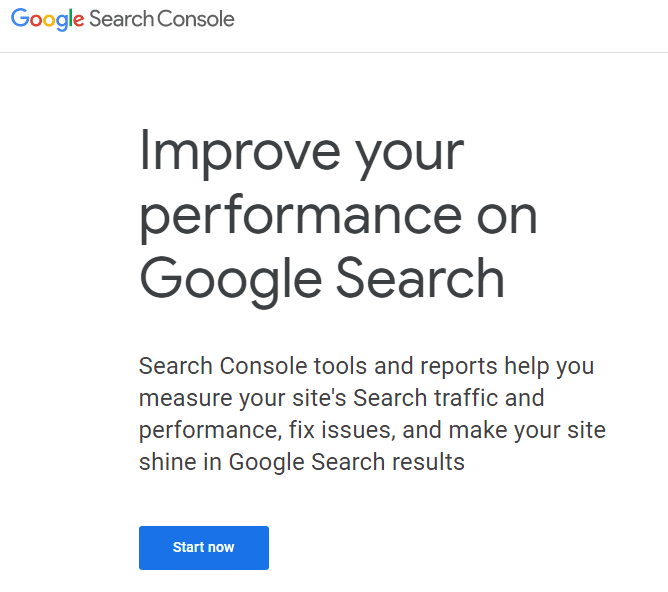 Search Engine Land's Essential Guide to SEO: Master the science of SEO
Somewhat less visual and a tad more technical than The Beginner's Guide to SEO, Search Engine Land's Essential Guide to SEO is a great resource for small business owners who may have a Search Console account, a linked to their Google Analytics account, or are looking to learn the backend work of SEO. For example, how a website can become more trustworthy or gain authority in a particular query. 

A quick word about hiring an SEO expert or Freelancer
While your budget may be the primary limitation for recruiting professional SEO help, time may also be a huge constraint. For those who are able, I do recommend consulting with an SEO expert to discuss your current position and where you might be able to grow your business's online presence through better SEO practices.
Many freelancers and contractors out there are willing to provide assistance for one-off projects, offer free consultations to discuss your particular needs upfront, or offer discounted rates if you have a strong referral network. In other words, if you're short on cash, consider asking the SEO what are ways to work collaboratively or piece mail in order to gather his or her expertise in a way that provides something meaningful to him or her as well.
Working with an SEO expert is not just a one-time job as well. A good professional will provide transparency into how they have optimized your site with recommended best practices at the close of a project to keep your website consistently updated in the long term. While optimizing your site and content is an ongoing process, working with an expert may unlock some answers to basic questions you gather as you learn more about the space using the resources above.
In addition to these online resources, check out 5 Free SEO Keyword
Research Tools for Small Businesses on a Budget to start implementing what you learn. Also check out Do I Need Search Console? Yes: Better Organic Traffic and Issue Detection for a walkthrough on setting up a Google Search Console account.
Featured image photo by Nur Athirah Hamzah on Unsplash