Keep the Workplace Culture Alive this Holiday: 4 Gifts for Marketers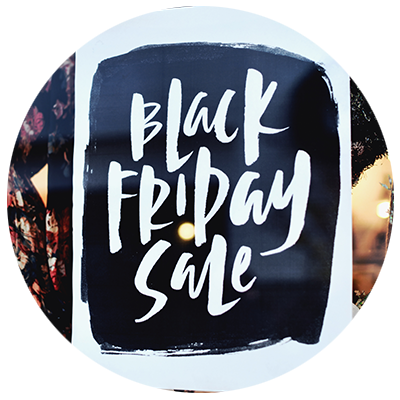 Editorial Note: This page contains affiliate links. While TheMarBlog may receive compensation for any purchases made through a third-party affiliate, marketing partners do not review or endorse content published through TheMarBlog. For more information, please visit TheMarBlog's Editorial Guidelines.
It's technically Black Friday, but feels more like the halfway point between an incredibly long holiday season that started in September and won't end until the New Year. It'll be no surprise to anyone that online orders boomed this year (online marketplaces made up 47% of online purchases in 2019), but it'll be even less of a surprise when 2021 blows that figure right out of the water.
With everyone working and celebrating from home, it's especially important to keep up some traditions to safely mark those dates of cultural significance in our lives. If you manage a team at home, keep your work culture and team spirit upbeat with holiday smiles by substituting the traditional holiday party with virtual alternatives. Sharing 4 gift ideas for marketing professionals.
For the digital note takers out there, take a chance with Rocketbook
I actually bought a Rocketbook for a friend on her birthday and she had nothing but good things to say. The Rocketbook is a reusable notebook that uses synthetic paper and a pilot pen. The user can take hand-written notes on the page and wipe it clean.
The really innovative aspect of the product though, is the Rocketbook's free cloud app, which has integrations with a host of popular cloud-based collaboration and file-sharing tools like Google Drive, Evernote, Dropbox and others. The user can scan their notes using a QR code located at the corner of the note page and the app will transcribe the handwriting into a digital format ready for storing.
The company is quickly broadening their product line so be sure to check out their Launchpad blog for updates. This is a great gift for those interested in sustainability and green products.
Hear your productivity go up with an Audible Gift Membership
Depending on the month duration, this could turn into a gift for yourself, but everyone loves to multitask. Consider purchasing an Audible subscription (affiliate link) for a friend or coworker this season. Amazon breaks out their gift options by 1 month ($15), 3 months ($45), 6 months ($90) or 12 months ($150). You can learn how to purchase a gift membership on the audible support page here.
…Or an actual book (old-school right?) Check out Amazon's Best Books of the Year 2020
Amazon is having a sale on all-things book related. Categorized by topic, you really can't go wrong with a professional development best-seller or something hobby-specific for colleagues interested in broadening their skills at home. These books (affiliate link) are ranked by Amazon to be the best-rated from 2020.
If you're interested in professional marketing books, check out 5 Books Every Marketing Student Should Read or any of my book reviews for some ideas.
If your team is all about professional development, you can try an American Marketing Association membership
If you're like me, you're constantly on the lookout for team-building activities to help boost yourself and those around you. If you manage a small team, I recommend singing your group up for an American Marketing Association membership. As a member myself, there are tons of resources, downloadable documents, certifications and free/paid webinars available to members and nonmembers. Discounted prices add up to significant savings if you're consistent in participating in several webinars and virtual trainings.
I would recommend this for anyone in the profession, but of course if your organization gives you the option to pay for professional development, you might want to pitch this one to your boss.
Have a pleasant holiday season all!
Featured image photo by Tim Mossholder on Unsplash