How to Conduct Really Easy #Hashtag Research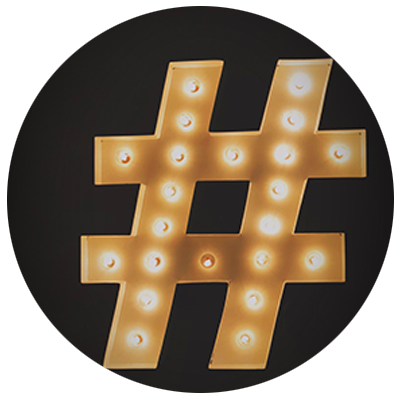 Behind the chaotic front-end user experience of social media is a simple and practical approach toward driving better reach.
This article is a walkthrough of a very important practice within the research step of your social media marketing strategy. In order to create and publish content that will resonate with your target audience, you need to learn about hashtag research.
What is a hashtag?
According to Twitter, its originating company, a hashtag is created when you add a "#" to the beginning of an unbroken word or phrase. Also from Twitter,
When you use a hashtag in a Tweet, it becomes linked to all of the other Tweets that include it. Including a hashtag gives a Tweet context and can give a conversation longevity.

Source: Twitter for Business
After the explosion of the hashtag, other social media platforms adopted the new tagging feature, and tech companies soon learned how to harness the power of its search capabilities. Now marketers leverage hashtag research in tandem with SEO keyword research to find popular conversations and new topics driving their content marketing strategies.
Similar to SEO research, hashtag research involves searching and monitoring particular keywords or phrases using hashtag research tools or social media platforms themselves.
How do I research relevant hashtags?
If you've got a firm grasp over your customer profile, and which social media platforms are popular among your customers, then you're ready to start the process.
If you have a social media management (SMM) tool like Hootsuite or SproutSocial, you can follow hashtags by creating a stream within your dashboard. See the below example from Hootsuite.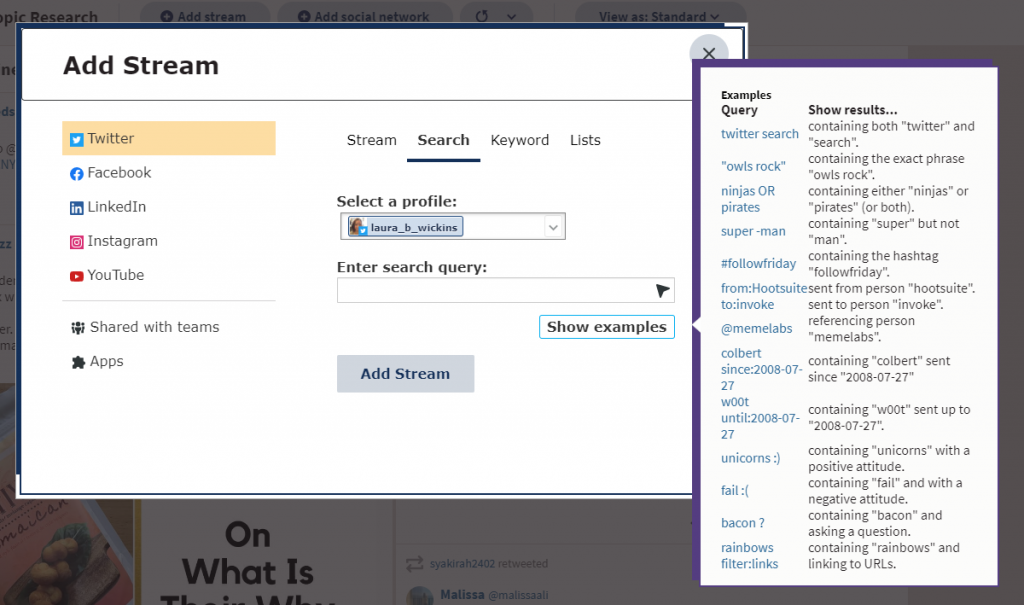 If you don't have a SMM tool, no sweat. You can search for hashtags right in most social platforms.
Twitter
Let's start with Twitter. Simply type a hashtag into the Twitter search bar and you'll see a list of related content publishers such as the image below.
A best practice is to start with a few competitors' profiles to see which hashtags they're using. Anything relevant? Jot them down to review for your own copy.
Instagram
Instagram does one better and lists a series of related hashtags and the number of posts for each when you type a phrase into the search bar.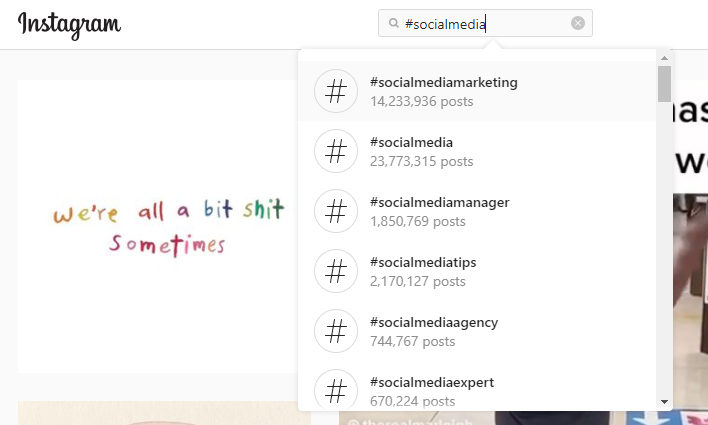 LinkedIn
LinkedIn's search feature may not populate the number of followers, but click-through, and you'll see not only the number of followers, but also an option to follow the particular hashtag to receive new posts using that phrase on the left navigation bar in your view.
Check out '3 LinkedIn Lead Gen Tools Ideal for B2B Companies to Market Themselves' for more ideas on how to leverage LinkedIn as a lead generator.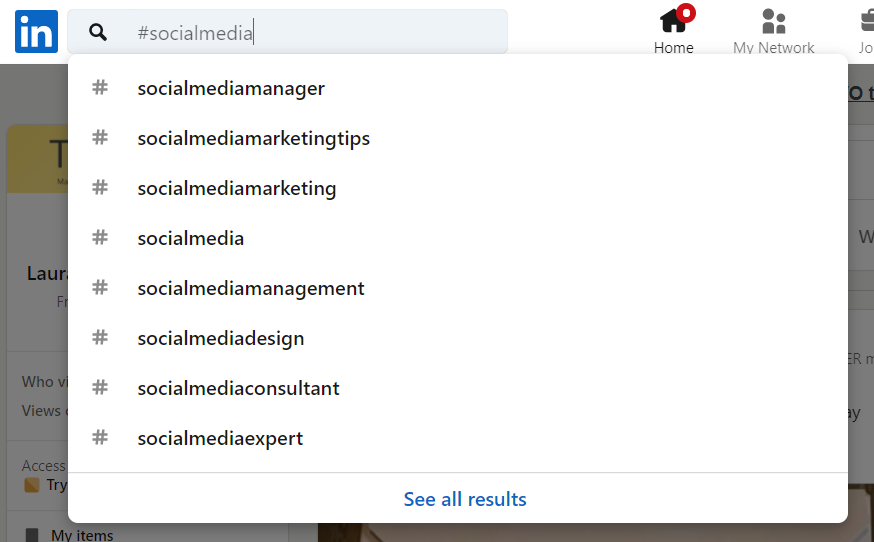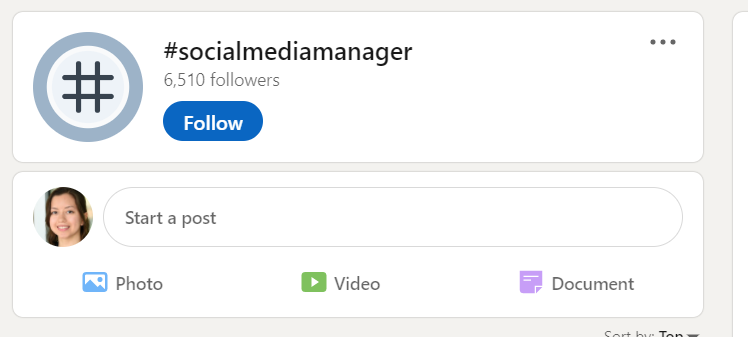 Facebook
Facebook's search feature is similar to LinkedIn where it populates related hashtags, but will only show you the follower count once you click-through.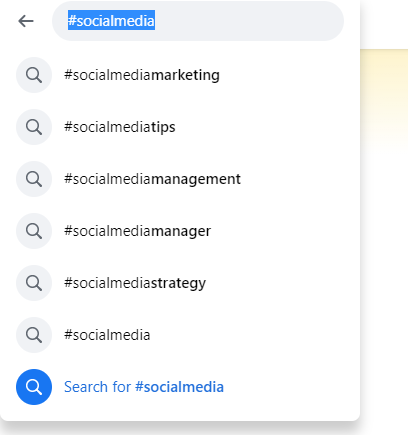 The right hashtag research strategy
Similar to SEO keyword research, the key to hashtag research is to search for the keywords and phrases that your ideal customers follow. Keep in mind that these may not match the hashtags you would follow personally or the hashtags you follow for your brand. Since the purpose of social media marketing is to extend your brand's reach to online communities, be sure to keep your focus on your customers.
You can start by curating a list of phrases either pulled from a list of SEO keywords you've researched, or words you believe are of relevance to your customers. Then use those phrases to look up related hashtags using the social media management tools or social sites above.
I recommend maintaining two separate hashtag lists:
One list of hashtags you can use across a variety of social sites
Second list of hashtags unique to Twitter, Instagram, Facebook or LinkedIn based on the number of followers or posts you find above
After your research, you'll want to assess whether certain hashtags are worth keeping or simply take up character count based on the number of impressions your see in your monthly review.
Again, start with your competitors and your way toward a broadened scope of hashtags using the search process above.
You can also check out paid options (if you have the budget) for a more robust hashtag research and monitoring process, as outlined in SproutSocial's Hashtag Analytics blog post.